Illumina is expected to acquire Pacific Biosciences (PacBio) for approximately USD 1.2 billion (at a rate of USD 8 per share). This will combine Illumina's short-read technologies with PacBio's long-read sequencing technologies to address complex genomic applications and accelerate genomic discovery in a cost-effective manner.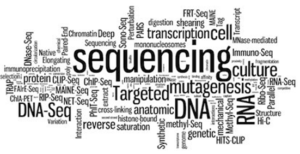 MarketsandMarkets' Analyses:
Below is the view point by Vijendra S. Agarwal, Sr. Manager – HC Consulting at MarketsandMarkets™.

NGS Market:
The next-generation sequencing market is projected to reach USD 16.35 billion by 2022 from USD 4.83 billion in 2017. Technological advancements in the field of sequencing, growing partnerships & collaborations, and rising adoption of NGS technologies in different applications are driving the growth of this market (Source: MarketsandMarkets' repository).
SMRT:
Single-molecule real-time sequencing (SMRT) is an innovative and transformative technology that was developed and commercialized by PacBio in 2011. This technology helps to provide long reads, producing results in a short time. The SMRT market is estimated to grow at a CAGR of 23.1% to reach USD 400 million by 2024 (Source: MarketsandMarkets' repository).
Impact:
As Illumina holds a significant share in the NGS market, the dependency of researchers and sequencing service providers is high on the company's products. Consequently, any developments related to Illumina have a significant impact on the sequencing market.
Although Illumina currently offers platforms with SBS technology, this technology presents several limitations specifically in areas that involve a large number of repeats. Only a few companies provide long-read sequencing technologies, with PacBio and Oxford Nanopore being the most-established. The acquisition of PacBio will strengthen Illumina's foothold and give it the competitive edge in the long-read sequencing technologies market. According to Illumina, the long-read sequencing technologies market is expected to grow from USD 0.6 billion in 2017 to USD 2.5 billion in 2021.
Also, owing to this acquisition, Illumina's market share is estimated to grow to about 75% by 2024 from 67% in 2017.

Source: MarketsandMarkets™ Analysis
With the launch of new updated platforms, Illumina would be able to address opportunities in the fields of de novo assembly, plant and animal genomics, functional genomics, tissue transplants, and pharmacogenomics. Illumina has also strengthened its foothold in the diagnostics space.
Impact on Top Competitors:
This acquisition will make Illumina the only company capable of providing integrated workflows and novel innovations, leaving Thermo Fisher and Oxford Nanopore the only competitors in the market.
Roche had partnered with PacBio to develop diagnostic solutions utilizing the latter's sequencing platforms; however, this agreement was terminated in 2016. This paved the way for Illumina to acquire PacBio.
Conclusion:
Illumina's acquisition of PacBio is the single-largest deal in the NGS market, which surpasses its previous USD 600-million acquisition of Solexa in 2007 (Source: Illumina's website). This highlights Illumina's prominence in the market.
Although this acquisition will help the company venture into the long-read sequencing technologies market, integrating both technologies while minimizing errors would be a big challenge for Illumina going forward.
Currently, the only company to pose a threat would be Oxford Nanopore, a company Illumina earlier invested in but now has filed a patent infringement lawsuit against.